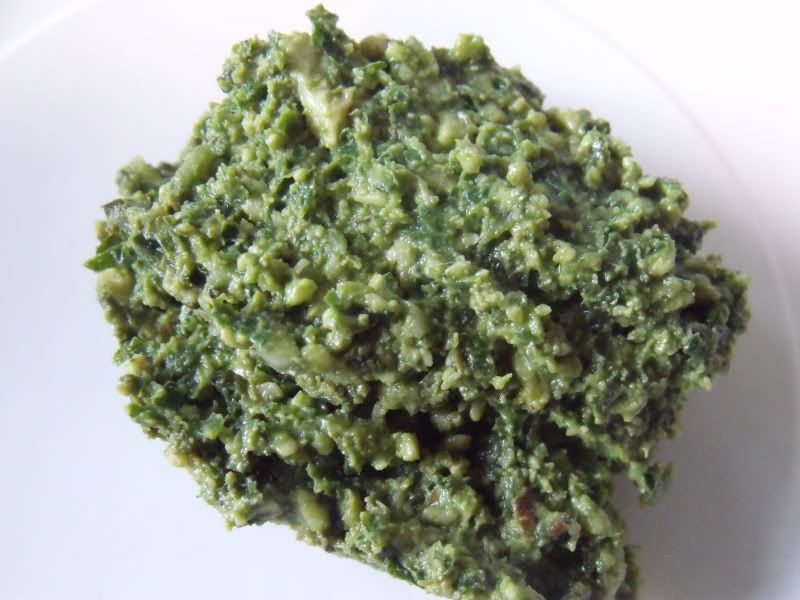 Pesto is an entity unto itself, bringing personality and flair to nearly everything it touches. I always look forward to my first basil harvest. Pesto is my favorite summertime condiment. There are many versions and you don't really need a recipe but I wanted to share mine in case you need a little inspiration. This makes quite a bit, and if you don't have a large quantity of basil just reduce the recipe as needed.

Pesto will keep in the refrigerator for about a week, or you can freeze it to enjoy the taste of summer all winter. Not just for pasta, fish and chicken. Try Pesto on bread, Pizza, sandwiches, and burgers.

Ingredients:
8 cups packed basil leaves
2 cup grated Parmesan cheese
2 cup walnuts (pine nuts or hazelnuts)
1 head garlic
Juice of 4 limes
3/4 cup Olive oil
Directions:
Snip and discard flowers and stems
Wash the basil and pat dry
Layer everything in a food processor starting with the basil
Mix until it forms a thick, smooth paste.